HIRE WITH ONE
AND
SELL WITH ALL

Are you thinking about selling your house but don't want to deal with the hassle of working with multiple real estate agencies? The MLS ASIVEGA Association has the perfect solution for you.
Our "Hire with one agency and sell with all" approach allows you to work directly with a single agency that is a member of our association, giving you access to over 60 established agencies throughout the region, including Torrevieja, Orihuela Costa, Orihuela, Guardamar del Segura, Alicante, San Pedro del Pinatar, Murcia, Dolores, and Almoradí.
By choosing to work with a single agency, you'll ensure that you avoid the issues that arise from having to leave keys with multiple agencies, and you'll be able to enjoy a more effective and efficient selling experience. Additionally, all of the agencies that are part of our association are carefully selected to ensure quality and excellence in service.
If you decide to work with the MLS ASIVEGA Association through AGRUCASA, we will personally take care of your house within the Association. As direct responsible of your house, we will ensure that your property is marketed correctly, coordinate and conduct visits, handle negotiations, and ensure that the entire sales process is easy and hassle-free for you, keeping you informed at every step. We will be available to answer any questions you have at any time during the process and will work tirelessly to help you sell your property in the shortest time and at the best possible price.
It is important to understand that the MLS ASIVEGA ASSOCIATION has been created for the purpose of allowing the agencies that are part of it to cross clients and properties. Let's say you want to buy a home in Torrevieja, you can contact our agency AGRUCASA, and we will offer you the entire portfolio of homes from the 60 agencies that are part of the association, so that you can choose the homes you like the most. This way, you will not only have access to a greater number of properties, but you will also be able to find the property that best suits your needs more quickly.
In the sales process, only the agency representing the buyer, in this case AGRUCASA, and the agency representing the seller of the property to be purchased are involved. This way, we ensure that the sale is quick and hassle-free for all parties involved.
When selling or buying through one of the offices of the MLS ASIVEGA ASSOCIATION, you can rest assured that all associated Real Estate Agencies comply with current regulations to work as real estate intermediaries, are registered in the Registry of Real Estate Intermediation Agents of the Valencian Community, have a bond insurance, liability insurance, and have a public office open to the public.


THE HISTORY OF MLS ASIVEGA

MLS ASIVEGA is the result of the merger of two important real estate associations in the area: ASIVEGA, founded in 2008, and MLS TORREVIEJA, created in 2011. In 2019, both associations decided to join forces into a single entity to simplify the interaction between their members and strengthen their position in the market, which allows them to offer a higher quality service to their clients.
Currently, MLS ASIVEGA has more than 180 real estate professionals and 60 associated offices. These numbers are constantly changing due to the continuous growth of the association.
MLS ASIVEGA is the second most important real estate association in the Valencian Community. A leader in the Vega Baja area, the association takes pride in its position thanks to the experience and professionalism of its members. The management team is well-structured and specialized in various fields, allowing them to adapt to a changing future and continue to grow. The main goal of the association is to offer the best quality service to its clients, both sellers and buyers, working with them to meet all their needs. MLS ASIVEGA is committed to the success of its clients and excellence in their work.

MLS ASIVEGA ORGANIZATION CHART

Presidency:
The legal representatives responsible for acting on behalf of the association's members in both judicial and extrajudicial matters. They also preside over the assembly and board of directors' meetings and are responsible for coordinating and leading the association's activities and decisions for the benefit of its members and clients.
Marketing:
The marketing department is responsible for leading the development, research, and implementation of communication strategies and real estate events in order for MLS ASIVEGA to achieve its brand development and property portfolio dissemination goals managed by the associated members.
Technology:
The technology department aims to provide assistance in implementing technological solutions that support the association's daily operations, as well as advice on processes that can improve management. These solutions include, among others, CRM tools, SEO techniques, and 360 virtual tours.
Expansion:
It is responsible for interviewing and analyzing applications from new agencies that wish to join the association, as well as suggesting new associates that can bring added value to the association, due to their experience or client market. We always verify that new members meet all the legal requirements to practice the profession and protect the operations of MLS ASIVEGA clients. The priority is to guarantee the safety and trust of clients in all transactions carried out through the association.
Training:
The training department is in charge of designing and planning an annual training calendar that adapts to both new members and those with extensive experience in the real estate sector. In a changing and highly competitive environment, it is essential that we maintain our leadership in the digital era, where new technologies and social networks are becoming increasingly important.
For this reason, constant training in legal, marketing, valuation, 360 virtual tours, Home Staging, among other innovative tools is a priority for our department. In this way, we ensure that the entire team is updated and prepared to face the challenges that arise in the real estate market.
Treasury:
Responsible for managing the funds and financial resources of the association, overseeing both payments and receipts, as well as banking operations. It also keeps records and presents financial reports to the board of directors, with the main objective of ensuring the availability of the necessary funds for the operation and fulfillment of the objectives of the association. It is also responsible for monitoring account balances and balances to ensure efficient financial management.
Members:
Members are the fundamental basis of MLS ASIVEGA, as they are the real estate agents who are part of our entity.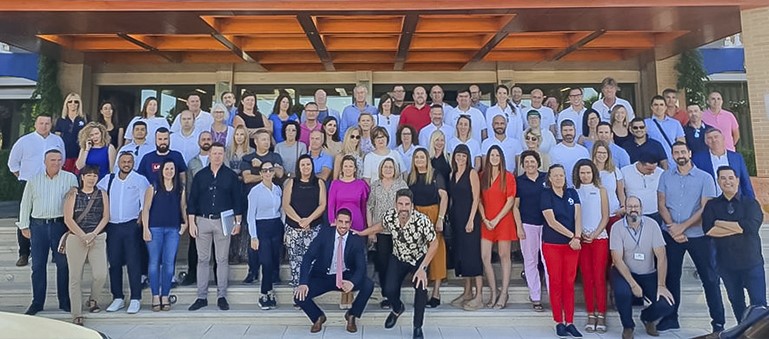 WHY CHOOSE
MLS ASIVEGA?

Trust is essential when working with a real estate agent. We need someone who speaks our language, who is always available, and, above all, who works in a professional and transparent manner. At MLS ASIVEGA, we have a broad professional network of real estate agents in the area, strategically located to offer significant regional coverage to our buying and selling clients. We achieve this through our daily commitment to expanding our network of agents through rigorous selection.
Training is one of the fundamental philosophies of MLS ASIVEGA. Our members are constantly developing professionally in various topics related to the real estate world, as this sector is one of the most dynamic. In order to offer an excellent service to our clients, the real estate agent needs to adapt continuously. At MLS ASIVEGA, we believe that continuous training is essential to provide quality service and stay at the forefront of the real estate sector.
At MLS ASIVEGA, we are committed to integrating the latest technologies into our daily management. We know how important it is for our clients to have access to advanced programs for managing both properties and buyers, as well as a presence on social media. Therefore, we make sure to always stay up-to-date and use the most advanced technological tools.
MLS ASIVEGA is synonymous with support and professionalism. By choosing us as your real estate association, you are choosing a human team of over 180 multilingual people from all nationalities, who work day by day to offer you the best service and advice. We are proud to have a team of highly trained professionals who are committed to our clients, willing to help you in everything you need and provide you with the best personalized attention. With MLS ASIVEGA, you have the peace of mind of being supported by a team of experts in the real estate sector.
We have a team of highly trained professionals who are committed to our clients, and this has allowed us to help many people find the property of their dreams. Let us show you how we can do the same for you. With MLS ASIVEGA, you will have the peace of mind of knowing that you are backed by a team of experts in the real estate sector, ready to help you with whatever you need. Join our family of satisfied clients today!

---
Social responsibility:
MLS ASIVEGA is a committed association to social responsibility and actively participates in events and collaborations to help the most vulnerable members of the community. For the association, it is important not only to fulfill its real estate duties but also to have a positive impact on society. For this reason, MLS ASIVEGA collaborates with charitable organizations, solidarity events, and other social initiatives that aim to improve the quality of life for the most vulnerable people. The association cares about having a social and ethical focus in its daily work and being a positive agent of change in the community.
---

When we start looking for a home, we sometimes forget the importance of working with an agent who is supported by an association that certifies their professionalism and reliability.
By choosing to buy through an office of the MLS ASIVEGA ASSOCIATION, you will have access to a wide portfolio of properties from 60 real estate agencies, making the search process much easier and stress-free. You can find the perfect home that fits your needs and budget in much less time than you might imagine. In addition, all the homes have been carefully reviewed and their documentation is in order and compliant, providing you with greater peace of mind and security at all times.
At AGRUCASA, we are a committed agency that helps you in the difficult task of selling your home. We adapt to your needs and current situation to make the sale as quickly as possible and with the least impact on you. Contact us to resolve all your doubts in a meeting or phone conversation.
Wide variety and selection:
We have a wide variety of properties to offer our clients thanks to our shared real estate portfolio, which currently has over 500 properties available for purchase. Each of the ASIVEGA MLS agencies has their own portfolio of buyer clients who are looking to acquire a property with unique characteristics and locations.
It is possible that within our portfolio of properties, you will find the house of your dreams.
The best prices in the market:
At MLS ASIVEGA, we strive to offer properties that fit the needs and budgets of our clients. We have a broad network of properties with highly competitive prices in the current market. In this way, we can guarantee our clients the best value for money in each real estate transaction.
Experience at your service:
Our goal is to assist in the implementation of technological solutions that support the daily activities of the association, while also providing process advice to optimize its management.
Advice from A to Z:
Our associates are trained to advise you in all areas related to the buying and selling of your home.
Guarantee and transparency:
At MLS ASIVEGA, we abide by the highest ethical and professional standards. All our members are committed to a code of ethics that ensures transparent and honest management at all times. In addition, all the properties offered in our association are exclusive and have been carefully selected and reviewed for marketing. In this way, our clients can feel secure when trusting us for the purchase of their home.
Convenience and speed:
At MLS ASIVEGA, convenience and speed are priorities at all times. Our associates follow very strict customer service procedures, which ensures that any question or request from our clients is attended to with the utmost agility possible.


ADVANTAGES FOR THE SELLER

We understand that selling a home can be a long and complicated process for many people, which is why we work hard to make this experience as comfortable and stress-free as possible. Having the assistance of professionals is crucial to avoid unnecessary headaches and ensure a safe and successful transaction.
A team of over 180 agents working for you:
We have a large team of highly trained and committed professionals who are dedicated to the satisfaction of our clients. We work hard to provide a wide network of more than 60 agencies spread throughout the region, with a presence on national and international real estate portals. This means that your property will benefit from greater exposure and reach, thanks to our extensive portfolio of clients from different parts of Spain and the world. Our goal is to help you find the perfect buyer for your property, and our team will work tirelessly to ensure that this happens.
One of the main advantages for the seller is that they will work with a multi-exclusive for the association, which means that their property will be for sale in all the offices that are part of it. This way, their property will have greater exposure in the market and will be able to reach more potential buyers.
The offices that intervene in the sale will be the office that represents the buyer and the agency that represents the seller, so the commission will be shared between both agencies without affecting the sale price.
The seller will not have to pay a higher commission for using MLS ASIVEGA to sell their property, as the commission is divided between the two agencies.
By working with the MLS ASIVEGA association, the seller can benefit from extensive promotion of their property through the network of associated agencies, as indicated by our slogan "Hire with one real estate agency and sell with all."
Team in continuous training:
In the real estate world, it's essential to stay up-to-date and adapt to any changes that may arise in the market. At MLS ASIVEGA, we understand the importance of continuous training for our associates, as it allows them to stay current with the latest trends and practices in the real estate industry. This way, we can guarantee effective and successful marketing of your property, as we have a highly trained and constantly evolving team to offer you the best possible service.
Professionalism:
Our extensive experience in real estate transactions guarantees the utmost professionalism and efficiency in the marketing and sale of your property. You can trust that our team will work tirelessly to achieve the best possible results.
Transparency:
At MLS ASIVEGA, we pride ourselves on our rigorous ethical code that ensures transparency in all operations between associates. You can trust that all our transactions are carried out with integrity and clarity.
Customer filtering:
Our MLS ASIVEGA agents speak daily with potential clients from diverse economic and cultural backgrounds. Thanks to our customer filtering system, we guarantee precise visits from buyers who fit the ideal profile for your property. You can be sure that our team will work to find the right buyer for your property.
Availability:
At MLS ASIVEGA, we understand that availability is essential for potential buyers to visit your property. That's why our agents work tirelessly to ensure that your home can be visited at any time of the year. You can trust that our team will adapt to your needs and schedules to provide you with the best possible service.
Legal and Juridical Advice:
At MLS ASIVEGA, we have a top-level legal team represented by the law firm Chapapria Navarro & Asociados, who have extensive experience in the real estate sector. This ensures that both buyers and sellers can be assured that contracts are checked and comply with current laws and regulations. Our commitment to transparency and legality in all transactions carried out through our association is absolute.
Another advantage of selling through MLS ASIVEGA is that all properties put up for sale have been reviewed and their documentation is in optimal conditions for commercialization. Additionally, the properties are automatically published on each associate's website and are available at all ASOCIACIÓN agencies, maximizing their visibility and reach.


My journey in the real estate sector began in 2008, during the real estate crisis. I started working in one of the offices that founded ASIVEGA, and at that time, the association was just starting out. I witnessed the birth of the association and how it grew to become MLS ASIVEGA.
At AGRUCASA, we are proud to be members of this great family of real estate professionals. They will always have our gratitude and commitment to keep this great family growing and developing.
Our experience in the association has been very positive. As professionals and as individuals, we are constantly growing and learning in such a changing market as the real estate industry. We value greatly that all the agencies that are part of the association have been evaluated and comply with all the legal requirements to practice the profession. Additionally, we are proud of the great commitment and responsibility we assume in offering security, transparency, and a high-quality ethical code to our clients.

WHY AGRUCASA IS THE BEST OPTION WITHIN THE ASSOCIATION AS YOUR REAL ESTATE AGENCY

It's important to keep in mind that each agency within the MLS ASIVEGA association has its own style when it comes to marketing the properties they list. For example, some agencies use professional cameras to take photos, while others are satisfied with using their phones. Some hire professional photographers or conduct home staging and virtual tours, which is reflected in the quality of the photos displayed on their websites.
At AGRUCASA, we focus on effectively marketing homes to achieve the best results, which includes the use of professional photography, virtual tours for each of the published homes, and Home Staging for those homes that need it.
In addition, we ensure that all information on the published homes is translated into multiple languages such as English, German, French, Dutch, Polish, Russian, Swedish, Norwegian, Bulgarian, and Chinese.
You can find more information here.
---
If you have reached this point in the article, it means that you are really interested in selling your house.
-Now take the next step and contact us. We will be delighted to assist you and provide you with all the information you need to put your house up for sale without any obligation. Trust us and let us make your successful sales plans come true!

---
You can request more information or contact us at inmo@agrucasa.es
---
Ana +34 665892847 - English, French, Polish, Ukrainian, Spanish
Javier +34 616759039