WANT TO SELL IN TORREVIEJA?
We can help you!

HELLO! We are Javier and Ana, "Managers of AGRUCASA," and we have been working as real estate agents in Torrevieja for over a decade. During these years, we have helped hundreds of people sell their homes mainly in the Torrevieja and Orihuela Costa area.
If you are thinking of selling your property, we would like to offer you our services. You may have decided to sell a property because unfortunately, a family member has passed away. Inheriting a property can lead to many situations, but the main one is that one or both owners have passed away. Processing an inheritance can take several months, but we can help you if you are in this situation.
We offer all our clients a free VIRTUAL TOUR of their home, making it possible for potential buyers from anywhere in the world to freely move around the property and quickly check if the property meets their expectations.
We want to offer you the greatest efficiency to be able to market and sell your house as quickly as possible.
---
PROFESSIONAL PHOTOGRAPHY AND FREE VIRTUAL TOUR IF YOU DECIDE TO SELL WITH US.
---
Examples of VIRTUAL TOURS we have done.

Penthouse for sale in the Center - AG14 (Torrevieja)
2 bedrooms, 1 bathroom, communal pool
Apartment in Playa del Cura - Ref. 7-143 (Torrevieja)
3 bedrooms, 2 bathrooms, South facing.
COMPARATIVE MARKET ANALYSIS
How much is my house worth?
This is the most important question to ask when putting your home up for sale. It is said that homes are worth what people pay for them. We cannot know what people will pay for your home, but thanks to available tools, we can guide you with precise data.
The program we use to make the calculation obtains the average price of homes for sale near your home, analyzes similar home samples to your home taking into account the square meters, bedrooms, age, and as a result, gives us the average selling price. We can also see the average price of homes sold in your area.

At AGRUCASA, we do not want to tell you how much you have to sell your house for. As professionals, we need to guide you on the price range your house should be in after considering all its characteristics compared to the competition.

HOME STAGING
We suggest small proposals to improve and depersonalize your home, offering it in optimal conditions for sale or rent. Depending on the condition of your home and making small repairs such as painting, we can get higher revenue or shorten the time needed for its sale.
WHY WORK WITH AGRUCASA?
WHAT SERVICES DO WE OFFER TO HELP YOU SELL YOUR HOUSE?
First Contact with the Agency
Presentation of our services and working method.
Advice on the current situation of the real estate market in your area, valuations, and comparative market analysis.
Advice on Spanish law regulations regarding the sale of your property and expenses to take into account.
Processing of inheritances if you have just inherited the property or have never processed the inheritance.
Mediation Contract -You hire us to manage the sale of a property.
We review the documentation of your property to verify that everything is correct and request any necessary documentation for its sale.
Calculation of the municipal capital gains tax, advice on the withholdings that will be applied in case you are not a resident in Spain, etc.
Drafting of private mediation contracts for the sale of your property in Spanish and translated into your language, where all the conditions under which your property is put up for sale are stipulated (what is sold, contract duration, furniture, encumbrances, certificates, community, property tax, utilities, etc.).
Become part of the MLS Asivega Association formed by more than 50 real estate agencies (Your property will be available in each of the agencies that are part of the Association, where the dissemination and marketing possibilities are immense).
Professional photography and virtual tour.
Home Staging -We suggest small proposals to improve and depersonalize your home, and be able to offer it in optimal conditions for sale or rental.
Request for certificates of free price, right of first refusal, in the properties where it is necessary.
Request for certificates of Energy Efficiency, habitability, and responsible declaration, community certificates.
Processing of N.I.E. (necessary if any of the owners are not residents in Spain and do not have it).
Reservation - We reserve the property with a private contract until the public deed is signed at the notary.
Drafting of private contracts of purchase/sale (Reservation) in Spanish and translated into your language, where all the conditions for the sale of the property are stipulated (what is being sold, maximum date for going to the notary, notary where the purchase/sale will be signed, furniture, charges, community, certificates, IBI, supplies, etc.).
Contact with the bank if necessary for the cancellation of any mortgages that may still be in effect or appear on the registry.
Sale of the property at the notary and delivery of the keys.
The most awaited day for both sellers and buyers, where we are proud to have helped so many people sell their property and move on to the next chapter of their lives. We take care of presenting all the documentation mentioned above and all the certificates at the notary, so that the notary can carry out the purchase/sale in the most comfortable and efficient way for everyone.
Post-sale - "Congratulations on the sale."
We take care of transferring ownership of all services (supplies, community, IBI, garbage, etc.) to the new owners as quickly as possible.
Thanks to all the clients who have trusted us to sell their property.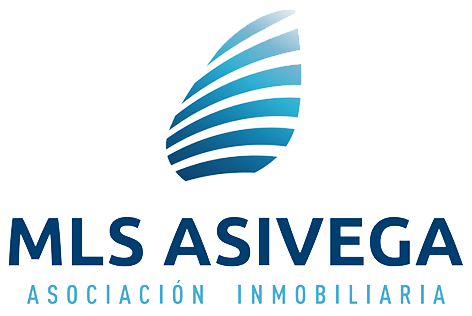 WORK WITH AGRUCASA AND SELL WITH EVERYONE
At AGRUCASA we offer you the opportunity to work with the largest Real Estate Association in the area (MLS ASIVEGA), with over 50 real estate agencies working together to sell your property. Your property will be listed on every website of each member, on many paid portals, and offered in the storefronts of most associated offices. On our website, we have hundreds of properties from owners who have entrusted us to sell their properties through the Association.
MLS ASIVEGA provides you with enormous infrastructure to sell your property in record time.
MLS ASIVEGA is the merger of several associations with a long history of selling properties in Torrevieja and Orihuela Costa, with ASIVEGA having more than 12 years of experience and MLS TORREVIEJA having more than 8 years.
We are a reference in the province when someone decides to sell their property with a Real Estate Agency.
MORE INFORMATION ON MLS ASIVEGA
---
We have many years of experience working with maximum security, transparency, and honesty. We provide quick and secure solutions to problems.
MLS ASIVEGA works to sell your property as quickly as possible while keeping you informed at all times.
---
OPINION
If you are trying to sell your house privately at the right price and time passes and the property never seems to sell, you should consider that there are many more variables in the sale that you do not control.
There are thousands of properties for sale, your house may be up to date on everything, without mortgages or debts. But just like your house, there are properties for sale with mortgages, foreclosures, treasury debts, people who have not paid their mortgage for a long time. A potential foreign client does not know the Spanish market or how the purchase of a property works. Going directly to see properties from private sellers is not usually the norm.
Buying a home is one of the most significant challenges we face in life, with the average person purchasing one or two homes throughout their lifetime. If buying a home is such an important challenge, then we cannot just put our house up for sale in any way and wait for a buyer to appear. We follow the entire process that I have explained previously each time we put a property up for sale. When sitting down with individuals who are selling their home but are not related to the real estate sector, it becomes apparent that the vast majority are unaware of the expenses involved in selling and do not know what documentation they need to provide on the day of the signing.
I sincerely wish you the best of luck and I want to conclude this opinion by thanking you for visiting our website, and especially to all the clients who have listed their homes for sale with our agency. I cannot speak for others' experiences, but I can share my own which have been very positive over the years. It's a pleasure to work with such wonderful people who sometimes can't believe it when you tell them that their home has been sold, especially when they really need to sell.
---
You can request more information or contact us without any commitment at inmo@agrucasa.es
Ana +34 665892847 - English, Français, Polski, Українська, Español
Javier +34 616759039
---
YOU DON'T HAVE TO PUT YOUR HOUSE UP FOR SALE FOR A LONG PERIOD OF TIME, YOU CAN TRY FOR A FEW MONTHS AND SEE THE RESULTS.
---
THANK YOU VERY MUCH to all the Property Owners who entrust us with something as Important and Valuable as the sale of their Home.